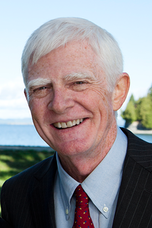 Lewis Creek Systems, LLC is a management systems consulting firm founded by Jim Sheldon-Dean in 1982, specializing in providing HIPAA compliance services.  
HIPAA Training and Education Services

Jim Sheldon-Dean, Founder and Director of Compliance Services at Lewis Creek Systems, is a frequent speaker on topics relating to HIPAA compliance at national and local healthcare conventions and meetings, for Lewis Creek Systems' clients' staff education, and for a number of commercial providers of in-person and Web-based seminars.  See our page on Speaking to learn more about hearing Jim in person at a scheduled event, or to arrange for your own event.  For a free sample short training session on E-mail, Texting, and Mobile Device Hazards, please see our HIPAA Training Products page. 
Lewis Creek Systems offers a complete suite of services for achieving good information privacy and security practices and regulatory compliance.  See our Consulting Services page to find out more or simply send Jim a message via the contact form to set up a time for a phone call to discuss your needs.

Jim Sheldon-Dean has provided reports, analysis, and depositions to multiple clients in regard to HIPAA requirements and common practices.  If you need a HIPAA expert, Jim's experience is unmatched.  See our Expert Witness Services page or simply send Jim a message via the contact form to set up a time for a phone call to discuss your needs.
Occasional HIPAA Update Newsletters
From time to time I'll send my clients and interested others an e-mail update on new or pending regulatory actions and news related to healthcare information privacy and security.  I'll also post them on my Occasional HIPAA Updates page for others to read.  If you'd like to be on the e-mail list, please contact me and I'll be happy to add your e-mail address.

Find out what is available free from various credible sources to help with HIPAA compliance.  Links to tools, tips, techniques, sample policies and documents, guidance, regulations, laws, all kinds of resources are available in several categories.  The list is ever-growing and ever more useful as enforcement and auditing ramp up.  See the index page for Resources, and start in!
•Final NIST SP1800-1 on EHRs and Mobile Devices Released
•Annual NIST/OCR HIPAA Security Conference October 18-19
•New California Consumer Privacy Act set for January 1, 2020
•Updated Common Rule for Research Effective January 21, 2019
•MD Anderson Cancer Center hit with $4.3 million HIPAA Fine
•HHS Finally Playing Catch-up on HITECH Law Requirements
•New Accounting of Disclosures Rule to be Proposed, Finally
•New Guidance, Updated FAQs on SAMHSA 42 CFR Part 2
•Head of HHS OCR Says Texting with Patients is OK, but...
•Hospital Data Breaches Lead To Thousands of Deaths
•TCPA Allows Healthcare Texting If NPP Is Acknowledged
•Get Ready for the GDPR — Compliance Required by May 25, 2018
•HHS OCR Director Says No More HIPAA Audits To Be Done
•Two New Reports Show Massive Insider Threats to PHI


Our clients include a wide variety of health care providers large and small, insurers, universities, businesses, regional extension centers for health information technology, professional associations, and government agencies and across the U.S.  Our services include a full spectrum of assessments, reviews, risk management planning, policies and procedures, training, and documentation.  For more information about Lewis Creek Systems and what we do, please click on a topic in the Directory to the right, or click this link to see our consulting services overview.
Please feel free to contact us at any time with any questions you have about information privacy and security, or compliance with any of the increasing number of regulations that affect how you must protect private information.  We're always happy to provide information and assistance.