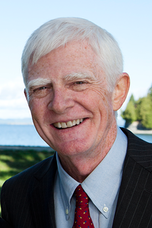 Lewis Creek Systems, LLC is a management systems consulting firm founded by Jim Sheldon-Dean in 1982, specializing in HIPAA Compliance Services since 2000.
HIPAA Training and Education Services
Jim speaks about HIPAA at conferences, conventions, and private educational sessions.  Also see:
• Upcoming Public Seminars and
• HIPAA Training Products, including a free sample.
HIPAA Consulting Services
Lewis Creek Systems offers clients a complete suite of services for HIPAA compliance.  
HIPAA Expert Witness Services
Lewis Creek Systems can provide reports, analysis, and depositions to clients in regard to HIPAA requirements and common practices.  
Occasional HIPAA Update Newsletters
From time to time Jim will send an e-mail update on HIPAA.  Read them all or sign up for yours here. 
Latest HIPAA Compliance News
The most important news stories and announcements for HIPAA professionals are posted and linked.  What you need to be aware of today.  Also, you can see the directory of our older news stories here.
HIPAA Compliance Resources
Find out what's available free to help with HIPAA compliance.  Links to tools, tips, techniques, sample policies and documents, guidance, regulations, laws, etc.  
Please reach out to us
Please feel free to contact us at any time with any questions about HIPAA and how we can help.  We're always happy to provide information and assistance.